About
Or get yours from Spectrum Boutique here!
Or buy directly from Cowgirl here!
The Cowgirl Premium Remote & App Controlled Riding Sex Machine is a sophisticated, premium riding pleasure machine that offers the ultimate sexual experience.
The thoughtful design redefines stimulation through the versatile use of fully independent vibration & rotation control featuring 6 vibrating patterns and 360 swivel rotation with low to high variable speeds.
Independent vibration & rotation control. 6 vibrating patterns and 360 swivel rotation with low to high variable speeds
Handcrafted saddle seat with comfort padding. Made of easy to clean vegan leather
Precision engineering and 1200 rpm of ultra powerful vibrations
Slip resistant silicone base for added stability & protection from scratching
INCLUDES
Premium Riding Sex Machine
2 x Silicone Attachments
Corded LED Remote
Global Adapter
User Manual
Ride To Guide
Initial Thoughts
When I first started watching porn, I was enthralled by the toy the Sybian. In the riding-style vibrator category, it seems like nothing's been done differently in 35 years since the Sybian was invented. The Cowgirl is a luxury version that even comes with an App that integrates either into a phone or camming website.
Sex toys have come a long way from being items with one purpose in mind, to thoughtful designs and an array of options. Literally if you think it, or fantasize about it you'll be able to find it. From fantasy dildos to a sex toy warmer, you'll find the object of your desires. As someone who loves wands and powerful toys this was something I had been curious. An object that is not exactly sexy but made solely for pleasure.
Pros
This is a toy for those who know what they like, and the thing they enjoy is powerful vibrations. Even on the low settings this toy has power.
Or get yours from Spectrum Boutique here!
Or buy directly from Cowgirl here!
Hacks for use
I wanted to specifically address my own concerns about using the Cowgirl, as well as help other figure out the best way to use it for their body. First thing is warm up! Trust me, if you sit on the Cowgirl without warming up your genitals and getting some blood flow going first you will probably get overstimulated pretty quickly. Working your way up in terms of intensity will also help avoid becoming overstimulated. This is one of those toys that you'll have to play around with it to see what's comfortable for you, but I would say that finding that sweet spot is a process with any new toy.
Second, make sure you put some lube on the part you're inserting or just grinding against. Yes the silicone is nice and smooth but the material inherently have drag and putting lube will help you with friction and because this thing gets intense it will help out. Trust me!
If your knees hurt or the seat isn't at the right height for you, a yoga mat or two (or 3 or 4 depending on how tall you are) folded under will help your knees and the height of the machine if you need to adjust it. The yoga mat will also muffle the noise if you live in an apartment like I do! I mention this because I used it on the floor so it wasn't as wobbly and easier to adjust my body on. I did try it on the bed and it was hard to find leverage to be comfortable.
The best lazy hack my partner actually came up with is me laying on the bed and laying the Cowgirl on me allowing me to not be on my knees and just be more comfortable.
I am also some who dual stimulators don't seem to work for, so this was the first time a toy truly touched my g spot and my clit without using two separate toys. The attachments require some work because you have to experiment with sitting forward or leaning back, and the different springs. Starting slow and ramping up and trying different angles will help you figure out how to make this work for you.
Cons
The cost is the main issue with this toy. This is more affordable then other similar style toys, but at the end of the day you need to ask yourself two questions. One, do you enjoy strong vibration?And two, are you the person willing to invest so much into your pleasure or your sex life? If the answer is no to one of those questions then this toy isn't for you.
This toy is like a luxury car. Yes, a less expensive version will get you to where you're going, but this version has a certain joie de vivre.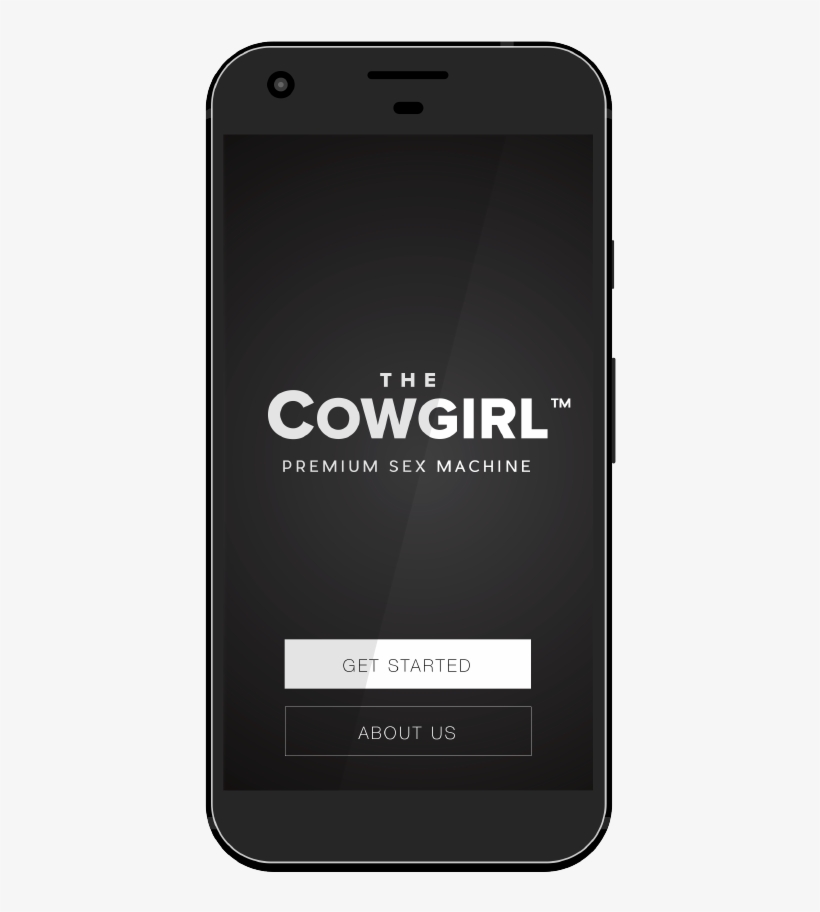 There is a ton of psychology behind why spending money on luxury items feels so damn good. For example, consumers trapped in institutionalized poverty or those living paycheck to paycheck, a luxury good can go a long way in increasing self-esteem or providing a sense of belonging. I know that when I bought my Cowgirl, I felt like a bougie bitch and no one could tell me anything. It took me a little over a year to save very specific money to accomplish my goal of owning my very own Cowgirl. I could have borrowed one, or visited a friend who owns one, but I wanted to own one for myself. It gave me A real feeling of accomplishment and is yet another reason why some people buy luxury goods. They want to reward themselves for their hard work by treating themselves to something they typically can't afford.
So while this is not really a con of the to toy itself, the price is a deterrent for many and you need to really ask if investing this kind of money into a luxury sex toy is something that can bring you orgasms and joy.
Final thoughts
This toy is not discreet, but it is incredibly fun. TBH I feel incredibly fancy for owning this beast. And the intense orgasms I've gotten from it don't hurt it's case.
Or get yours from Spectrum Boutique here!
Or buy directly from Cowgirl here!
I purchased this toy because I really really wanted it. All thoughts and opinions are my own. The links are affiliate links, if you buy something you won't pay a penny more but I'll get a small commission. Thanks!